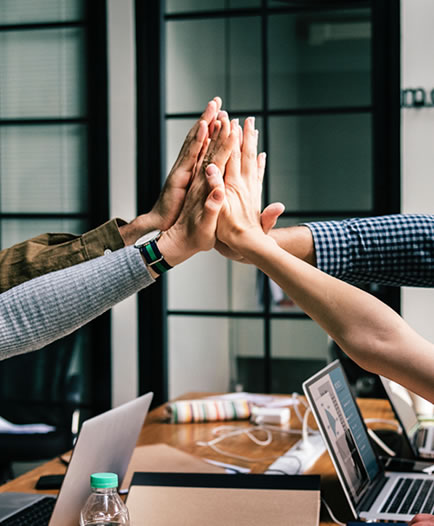 DLV was formed in January 2003 with the purpose of creating a company with a comprehensive focus in the provision of language solutions. This is how we started operations in the area of translations, and later on, we approached to simultaneous translation (interpretation), editing, localization, revision and style correction.
At DLV we perfect our customers' linguistic processes since we use the most advanced and innovative language technology in the market to achieve the highest quality in the shortest time possible. Our team of translators, writers, and linguists are committed to offer actual solutions to your company.
Our comparative advantage lies in the fact that DLV is integrated by a group of specialists on several areas such as telecommunications, law, medicine, economics and finance, chemistry, and foreign affairs. Each translation we perform is approved by a specialist on the field. Therefore, the quality of our work exceeds our customers' expectations.
Our team is constituted by professionals trying to be part of the quality of your company.